The Carbonite
Partner Program
Connect with Carbonite for the right tools, incentives and support to grow your business.
The Carbonite Partner Program is a great fit for resellers and service providers looking to supplement traditional offerings with additional backup, disaster recovery and replication capabilities. But don't take our word for it. Hear from our Partners, who have lots to say about the program, like:
It enables them to approach customers as consultants rather than just resellers.
They enjoy access to larger and more opportunities because of the breadth of services and technology.
Our products are easy to use, scale and manage.
Watch the video to hear what else our Partners have to say about the program or download the partner program datasheet.
Up-front deal registrations
Incumbent renewal incentives
Pre-sales engineering support
Professional marketing materials
Sales enablement collateral
Flexible subscription plans
Rebates and sales incentives
Cross-sell training documents
The Carbonite Partner network
Resellers
Carbonite Resellers sell directly to end users. Carbonite supports them with product discounts, marketing collateral, cross-sell training and more.
Managed Service Providers
Carbonite MSPs offer Carbonite products as a service. They host and support end user data in their own environment and are able to participate in early access programs such as beta testing.
Referrals
Our Carbonite Referral program is a way to benefit from referring Carbonite products. You receive commission on sales that are a direct result of your referral.
Carbonite On Demand
Carbonite On Demand is designed to save you time and money. It automates and streamlines license acquisition, product activation, usage monitoring, and reporting for Carbonite Availability, Migrate, and Recover. There are no upfront costs for licenses — you are only charged for active connections each month, and tiered discounting provides higher margins as you grow your business.
Contact your channel account manager to learn more.
View datasheet
The Carbonite Data Protection Platform
The Carbonite Data Protection Platform for business allows your customers to choose one vendor for all their data protection needs. From endpoint protection to workload migrations and disaster recovery, the Carbonite portfolio is designed to simplify data protection strategies. And Carbonite Partners have access to Carbonite's award-winning technical support every step of the way.
We love being part of the Carbonite Partner Program because the people are so responsive and the range of products fit well into our portfolio of client offerings.
Daniel Daughtery, Sales Manager – Data Link Networks
Carbonite Partner and Support Awards

CRN 5-Star Partner Program
Best channel program for solution providers

SiriusDecisions 2018 POY Awards
Program of the Year - Channel
Carbonite Customer Care Team
Gold Stevie for Customer Service Department of the year in 2018 American Business Awards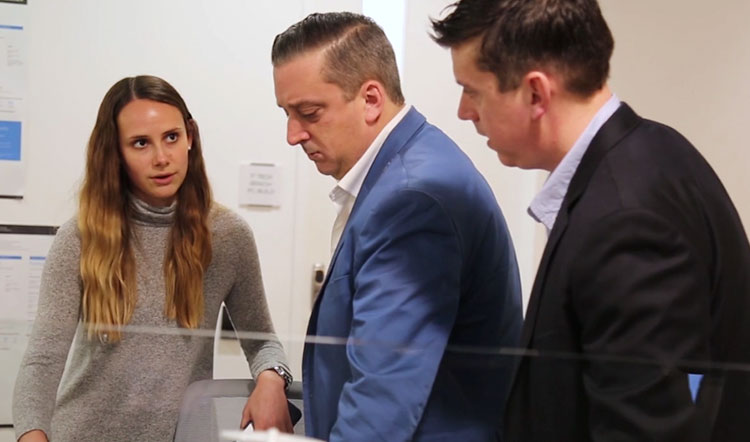 Video
Johonnot Technologies expands its business with Carbonite
Find out how the Carbonite Data Protection Platform helps channel partners like Johonnot Technologies attract customers and grow their business.
Watch Now
Datasheet
Carbonite data protection solutions
Carbonite's complete Data Protection Platform ensures the survivability and availability of data for various strategic purposes, including: information governance, compliance support, business intelligence, agility and user productivity. Learn more about this comprehensive platform.
Read more
Case Study
Carbonite Partner Spotlight: Computer Geeks of North Carolina
"If I didn't know I had a new desktop computer in here, I wouldn't have known the difference because everything – my icons, everything – popped right back up on the desktop just like they were before."
Read more
Join the Carbonite Partner Program today