Server backup solutions
Protect critical business data when disaster strikes.
Data disasters take many forms
Ransomware. Hardware failures. Power outages. Human error. Threats to your data are everywhere and evolving fast. Yet many companies rely on outdated backup technologies to protect their server environment.
We make data protection simple
Carbonite® offers comprehensive data protection that's engineered for the needs of your environment. The software, the cloud service and even optional hardware are fully integrated and supported.
Gain assurance in an uncertain world
Enjoy the confidence of knowing you can recover and restore crucial systems if your business is threatened with a data disaster. Carbonite solutions are easy to deploy and manage so you can focus on other things.
Protect your physical and virtual servers with comprehensive solutions that can be custom-fit to any business.
"Carbonite Server is our first line of defense against data loss. We have successfully recovered from crypto virus infections that spread to our network drives on multiple instances and also recovered our Exchange server database from a complete raid failure loss."
"I was used to backup being such a pain, and Carbonite Server made it so super easy that I couldn't believe it. We feel more secure now. We don't worry about losing data, and in our business, that type of assurance means a lot."
Customize your backup
Scale up or down, combine and configure to fit your recovery needs.
Carbonite Safe server backup
Carbonite Safe® server backup is designed specifically for small businesses. Automatically back up your data to the cloud with options to protect files locally for faster recovery.
Learn more
Carbonite Server
All-in-one backup and recovery solution for physical, virtual and legacy systems with optional cloud failover.
Learn more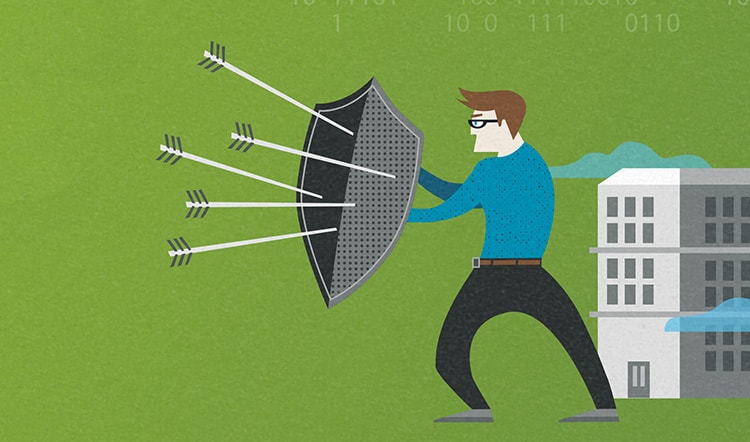 White Paper/eBook
Sharpen your ransomware defenses
Information and preparation are crucial. Learn how to prevent a ransomware attack—and what to do if one gets through.
Read now
Infographic
The hidden costs of data loss
Ransomware, data loss and other disasters can have permanent consequences for a business. Explore our infographic to see the consequences of not being prepared.
White Paper/eBook
Carbonite: Complete Data Protection
Data protection often seems like a clash between competing interests: the need to protect data, against the need to protect access to data. The challenge lies in deploying the right protection across the different systems and types of data, since they each require different forms of protection.
Read more
Business continuity/high availability and the ability to recover from disaster are the top two concerns of IT leaders.
- Syncsort 2018 State of Resilience Report
Contact us
Talk to our experts about your server backup requirements and recovery time objectives. We'll tailor a solution that's right for you.
Talk to an expert
Become a partner
Enjoy more support, more incentives and more opportunities to grow your business through the Carbonite Partner program.
Learn more